The Mobile Crushing Station Makes New Use of Wastes
Author: HXJQTime: 11/24/2014 2:04:59 AM
Recently, the demand for handling the construction wastes in the society is increasing rapidly and there are more and more users asking about the mobile crushing station for the use in the construction industry.
Today experts from our company will make a detailed analysis on the entire production technology investment of the construction wastes for our mobile crushing station.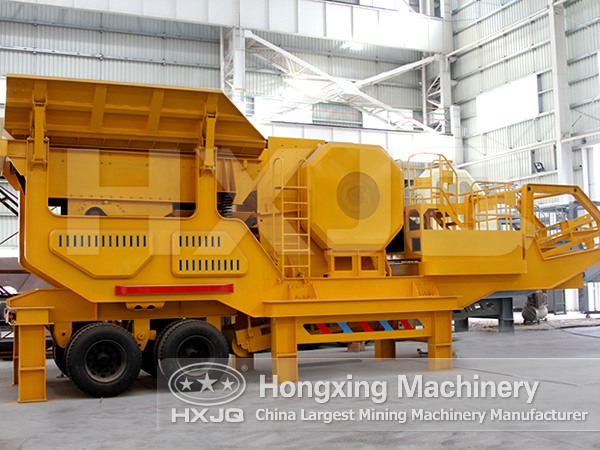 The resource recycling will realize the low cost and high profits for real. In modern times, we needn't pay for the construction wastes. Through the handling system, the construction wastes can be changed to the recycled aggregates in no time. These new materials made by the mobile crushing station can also be used to make new environmental protection construction materials applied in the road paving project.
Since the project duration of the construction wastes handling is quite short, it makes many companies unaware of what to do after they finish using the handling equipment, which leads to the low usage of the equipment and the waste of the investment capital. Our experts suggest that users should consider financial leasing in the period when the machine is left unused. This can not only relieve the capital pressure for the company but also make the best use of the machine to realize the highest productivity.
The mobile crushing station has become the inevitable result as the crushing equipment develops to certain stage. The mobility of this kind of crusher helps it realize better performance than the traditional machines. Our mobile crushing station will make contribution to the construction waste processing for sure.