How do We Maintain the Double Roller Crusher?
Author: HXJQTime: 11/14/2014 11:23:21 PM
Almost every machine needs to be completely maintained by users or technicians before they are put into use. So it's also important for users to maintain the double roll crushers properly in order to save the energy and prolong its service life.
In order to make the best use of the double roller crusher and reduce the material consumption and abrasion as much as possible, sometimes the technicians will adjust the discharging hole of the crusher by making it wider. The adjustment device and the protection device are both with much value to the maintenance of the double roller crusher.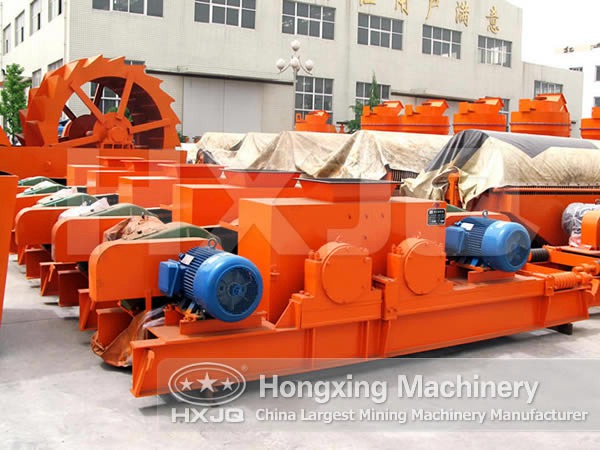 Each roller of the double roller crusher is driven by the single motor. Since materials change their property, they make the roller move from left to right. In this case, it's necessary for us to raise the height of the gear tooth in order to prevent the tooth from separating from the roller.
The maintenance before and during the operation of the double roll crusher is both important. The surface of the crusher roll can adopt the smooth one, tooth one and groove one according to the actual usage. If we need to crush hard and abrasive materials, we can choose the smooth surface roller crusher because this kind of roller can not only crush materials, but also grind materials to fine powder.
In addition, experts tell us that we need to install the protection device to avoid too much damage to the double roller crusher. We all know that the crusher is supported by the spring pressure so in normal condition the spring pressure is strong enough to overcome the crushing force needed for the material crushing process.