The High-end Sand Maker Prevails on the Market
Author: HXJQTime: 10/24/2014 7:03:15 PM
The ordinary sand making production line has been developed quite well in recent years and it has made much progress and contribution to the whole national economy.
However, the situation that we are lacking high end sand makers hasn't been changed so far. There is no chance for many customers to get access to the high end sand makers or sand making machines. Although we have gained the best materials, we will not realize high production without the best equipment.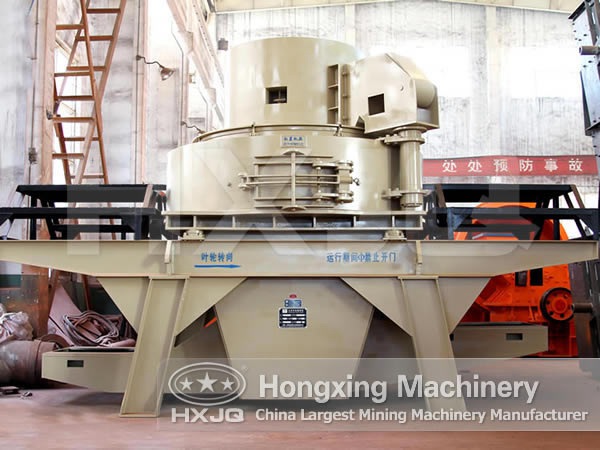 Based on this situation, our company has cooperation with the foreign developed country by adopting its advanced technology. We together research and develop the centrifugal rotor sand maker with the original German technology. It is the best high end sand making machine that has ever seen on the domestic market.
The high-end sand maker has wide range of applications not only in the production line of washing traditional stones, but also in the processes of washing tailings and construction wastes. The new sand maker has huge feeding port and is able to absorb hard and medium hard materials with the stone size of 60mm, and to swallow soft and medium soft materials with the stone size of 100mm.
Additionally, the high-end sand maker adopts the double chamber rotor structure which is has been the patent of our company in the world. This technology increases the production efficiency as much as 40%, reduces the rotor abrasion as much as 25% and lowers the energy consumption as much as 25%.