Stone Crushing Production Line Meets All Demand
Author: HXJQTime: 10/11/2014 1:27:40 AM
The design of our company's stone crushing production line gives priority to smoothing out the obstacles of uneven ground, improving producer's efficiency and reducing the cost.
As we all know, the stone crushing production line is widely applied in quarry, coal mining, construction waste recycling, earthwork, city infrastructure, road paving, building construction and so on. Our company is a famous Chinese mining manufacturer which specializes in the production of stone crushers and other mining tools applied all over the world.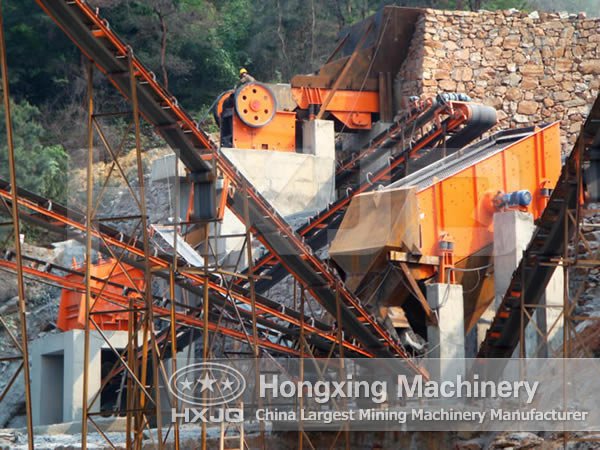 Our stone crushing plant can also work with other plants to meet different requirements of customers. It is usually used to process many kinds of material on the earth surface, separate the stickiness concrete aggregate, and screen the crushed material in the construction, blasting and quarry industry.
Among so many stone crushers, the mobile crusher is very convenient and flexible. It can be easy moving from one location to another location, so it can save many money and energy. It can also be fully adaptable to all mobile crushing requirements and set up a new range of business opportunities for contractors, quarry operators, recycling and mining applications.
Moreover, the stone crushing production line is used to crush gravel, rocks, ore tailings, stone chips of artificial sand, peeling crushing in cement concrete road reconstruction, pre-crushing of the asphalt concrete material recycling. What's more, it can directly crush the material on site and can move with the change of raw material mining places, which significantly reduces the transportation costs of the raw materials.