How to Make Innovation for Sand Making Production Line
Author: HXJQTime: 9/12/2014 11:43:22 PM
As for the sand making production line, our company is considering developing the way to the industrialization and modernization which will surely drive the sand making equipment to advance.
The sand making production line now gets popular among so many enterprises and wins much praise among customers. As the sandstone aggregate sells quite well in the market, it provides a great opportunity for the promotion of the sand making production line. It's reported that the domestic sales for the sandstones rank the first place in the world.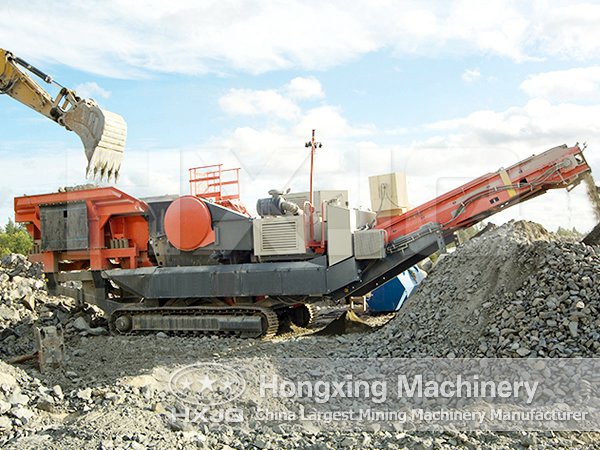 Compared with other production lines, our production line is easier to operate and maintain because the wear parts adopt the latest high strength wear resistant materials in China with little wear and tear and long service life.
The automatic operation process guarantees high and optimized efficiency, high reduction ratio and high capacity. The finished products after crushed are in cubic shape with little elongated and flaky particles, no clinking and high compressive strength.
The sand making production line is applied to crush and process limestone, basalts, granite and cobbles and to supply quality aggregates for the industries of highway, railway, water conservancy and concrete batching plant.
The sand aggregates become the core materials in the current cement industry, so to supply high quality sand and stone has been considered as the important solution for most mining machinery manufacturers. We have a professional production team with the innovation as our concept. Now we become the role model for the other competitors in the aspect of the management of the sandstone industry.
We believe that the creative research and development will help make us stand out in the fierce competition in the market.