How to Realize High Efficiency for Vibrating Screens
Author: HXJQTime: 9/4/2014 6:56:17 PM
As the mining industry develops, the market demand for vibrating screens also starts to grow rapidly. So how can we increase the working efficiency of the vibrating screens to meet the increasing market requirement?
Here our experts will show you some useful tips that will help you understand the working principle of the vibrating screen and do well in the full use of the machines:
1.The width of the vibrating screen as well as the effective screening area has direct effect on the production amount;
2.The particle sizes of the materials that are to be screened are also important. For those tough materials and super fine materials, we can increase the vibrating angle of inclination and reduce the descending angle of cement screening surface.
3.In the aspect of materials that are to be screened, the water content, flexibility and particle shape will all influence the working efficiency of the vibrating screen more or less.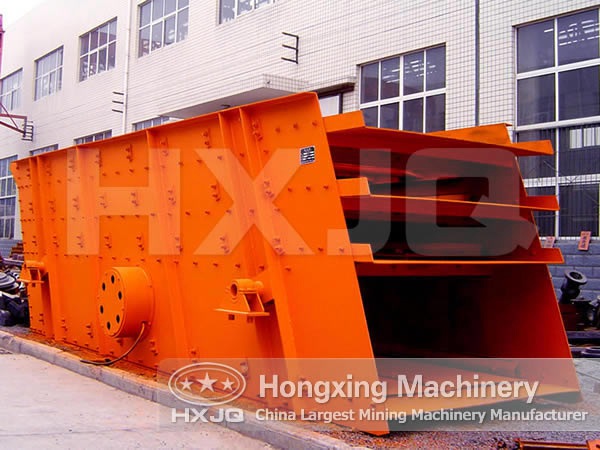 As the industrial departments put forward more requirements for the modern screening technology and products, the old vibrating screens will be abandoned in no time and the new ones will replace them. Looking into the developing status of the screen machinery, we can easily find that the vibrating screen is developing in following several tendencies:
1.The vibrating screen manufacturing industry is developing on the way of high efficiency and high productivity.
2.The current vibrating screens start to try the serialization and generalization developing mode.
3.The vibrating screens are becoming more and more environmental friendly and simplified.