How can Customers Choose a Suitable Cone Crusher?
Author: HXJQTime: 8/15/2014 6:25:43 PM
Cone crushers are commonly applied devices in the mining industry, so how to choose the suitable cone crusher will be the first priority for customers to consider.
According to different cavities, the cone crusher has many different specifications and types. Our cone crusher can be divided into standard type and short-headed type. In different working conditions, it is necessary to choose a reasonable cavity according to the specific crushing need. Customers should consider three factors: output, energy consumption and wear ability of the lining board.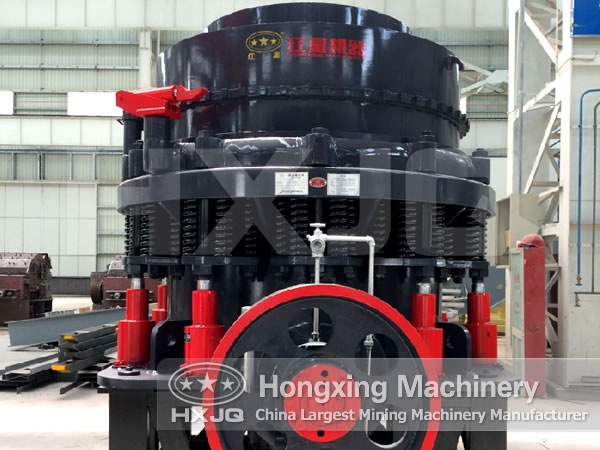 In comparison with other crushing machines, the cone crusher has advantages of higher crushing efficiency, lower energy consumption and regular grain size. The cone crusher is applied to break all kinds of minerals and rocks with the compressive strength below 250MPa and all those hard and medium hard materials in the mining, metallurgy, building materials and chemical industries. It is made the best use of to realize medium crushing and fine crushing in the medium and small sized dressing plants.
Generally speaking, the selection of a suitable cone crusher should follow the principle of maximum feeding size, change of the granularity, the hardness and wear ability of the materials to be crushed.
The longer the lining board is, the higher the energy consumption will be; so when crushing hard materials, short lining board should be chosen, and when crushing soft materials, long lining board should be chosen. In the aspect of granularity distribution of materials, choose short lining board for crushing fine materials and long lining board for crushing coarse materials.