We Are a Pioneer for Advanced Stone Crushing Plant
Author: HXJQTime: 8/2/2014 12:36:15 AM
Our company ranks first class in the crusher manufacturing industry. The product portfolio of our company ranges from conveying and loading, crushing and grinding to sorting and distribution technology, having grown from its roots in traditional crushing systems for the mining industry.
With its product range of jaw crusher, impact crusher, mobile crusher and so on, we offer individual solutions for many different material crushing needs for both piece and bulk goods. As the market-leader for bulk material technology, our company has been a pioneer in the area of high-capacity stone crushers.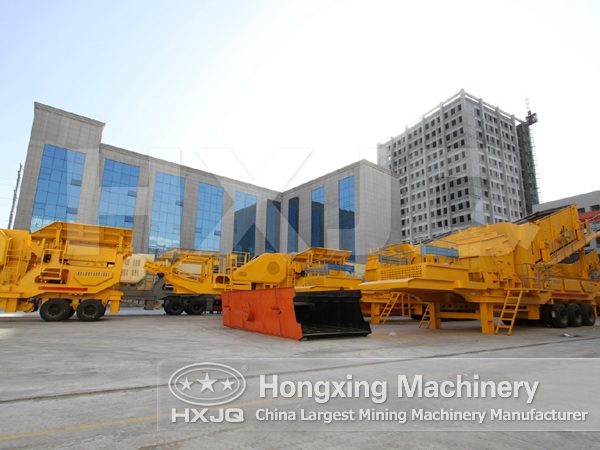 Manageable operating costs, reliable technology and long-life machinery are the hallmarks of our crushing machines for fine-grain goods. These characteristics are just as typical of our stone crushers for the processing of larger, high-temperature, coarse-grained or abrasive materials.
Our new series of mobile crushers offer a suitable solution for the crushing of high-temperature materials over complex routes and extreme elevations. An example of such material is clinker in the cement industry. Many renowned clients from the cement industry are proof of the innovative technology and the profound expertise of our company, which now employs 1,000 staff in China. The worldwide presence of our company, its excellent on-site support and the comprehensive service package are further qualities that make it stand out from the crowd.
We are a leading international manufacturer specializing in crushing, grinding, conveying, loading, palletizing and packaging technology as well as in separation and distribution systems. The successful product range includes mobile crushing plant, industrial dryers and iron and sheet metal equipment. Rapid growth will bring a diversification of the product line for us in the future.