Different Working Principles of Our Crushing Machines
Author: HXJQTime: 7/5/2014 2:37:18 AM
According to different working principles, the crushers or the crushing machines made by our company can be divided to the following types:
1. Jaw crusher: it crushes materials entering the space between the two jaw plates of the crusher depending on the movable jaw plate's periodic reciprocating motion.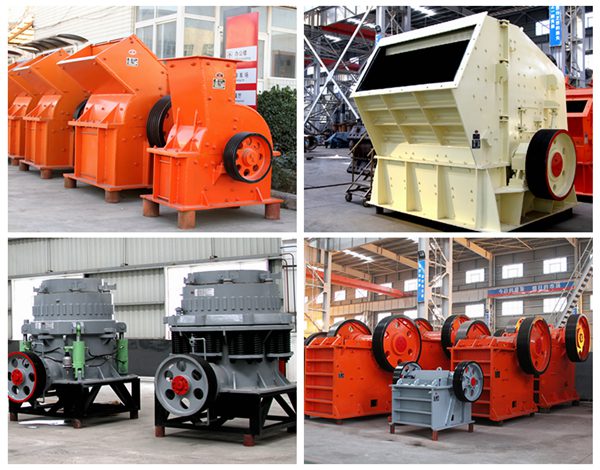 2. Hammer crusher: the high speed rotary hammer of the hammer crusher impacts the materials which impact themselves towards the fixed lining plate at a high speed.
3. Cone crusher: the eccentric rotation of the crusher's inner cone makes the materials inside the two cones being bent and pressed, thus realizing the crushing process.
4. Impact crusher: the high revolving board hammer of the crusher impacts the materials to make them crash the impact board. Or materials impact each other to be crushed.
5. Roll Crusher: materials entering the space between the two parallel rolls rotating at opposite direction are pressed to be crushed.
Knowing about the different working principles of our crushers or crushing machines, we believe that you can be aware of how to select the proper crusher meeting your requirement. As a leading crusher manufacturer in China, our company has been trusted in both product performance and service quality among customers all over the world. Crushers are regarded as the first important series of mining machines in the modern industry, we need to catch up with the international development tendency and try to make as much as innovation about our crushers to meet the latest demand in the market.