Raymond Grinding Mill and Its Selection
Author: HXJQTime: 6/19/2014 12:20:51 AM
Raymond grinding mill, also known as Raymond mill, is commonly-used grinding equipment, it is widely used in metallurgy, building material, chemical, mining and other fields to grind more than 280 kinds of non-inflammable and explosive materials whose Mohs' hardness scale are not greater than 9.3 grade and their humidity are below 6%,such as gypsum, talc and calcite. The unique advantage of Raymond mill is its uniform fineness. It also has the advantage of high efficiency, low energy consumption, high abrasion resistance and reliable operation.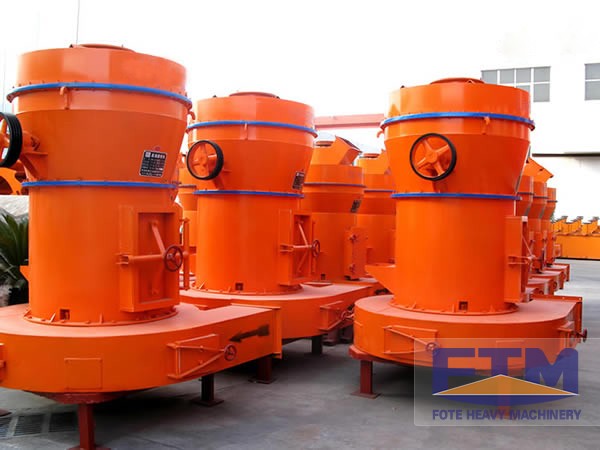 Raymond mill has so many features and advantages, but in the specific production process, the selection of Raymond is also essential. The following are some tips for users.
The selection of Raymond mill equipment is mainly determined by the nature of materials users deal with, including mineral structure, hardness, color, the required product content in various size, grain shape and other factors. Apart from that, we should see, from the reality, the power consumption and the powder production per unit time to determine the quantity of materials sent to the mill; for the specially-required powder, users often should take note of the particle shape of powder products. Moreover, as the non-metallic ore powder are mostly white mineral products, so when you choose Raymond equipment, you should be particularly concerned about the secondary pollution of the products.
Experts believe that when selecting the device, you should know which type your purchase is and what design principle it has and what effect the device structure would produce, only in this way, can the device production, product grain size, grading and so on be close to what you require.