Fierce Competition Happens to Mining Machinery Enterprises
Author: HXJQTime: 6/12/2014 7:56:53 PM
For many years, the Chinese government has been expanding its domestic demand and speeding up the pace of infrastructure construction. All these policies have boosted the prosperity of the mining machinery industry. It's clear that there have been more and more mining machinery enterprises coming up in China and they start to take part in the fierce competition with the old and strong companies like our company.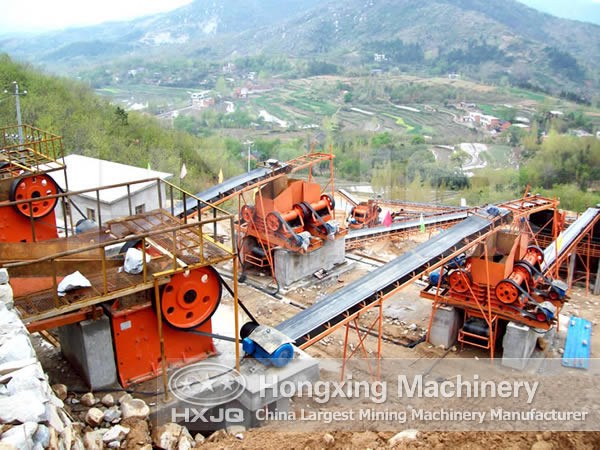 As a leading machinery manufacturer in the Chinese mining machinery industry, our company has never stopped making efforts to stand out among so many competitors in the domestic mining machinery market as well as the foreign market. It's our main aim to think of effective ways to make ourselves take advantages in the crucial competition.
We all know that the crushers and ore beneficiation machines are widely used in many industries like the mineral exploitation and the mining construction projects. In the future, the Chinese mining machinery industry is facing a greater chance of rapid growth. How can these mining machines such as crushers, ore beneficiation machines, sand makers and grinding machines perform well and show their true color in the coming competition will be an exciting topic.
It's obvious that to just depend on the quality of the mining machines is not enough for the existing mining enterprises. According to the developing strategy of our company, to make innovation about the products and technology will be the core competitiveness for us. Our experts will be devoted to combine the latest information with the classical developing mode, find new developing direction for our products and make the best mining machines with the least effort and time.