The Sand Maker Starts to be Upgraded by Adopting New Technology
Author: HXJQTime: 3/7/2014 6:35:42 PM
At present, the new type of sand maker with its energy saving and cost reducing features has become the leading equipment applied in the market. It takes a large piece of share in the domestic market with high market occupation rate and has won fame and praise among customers.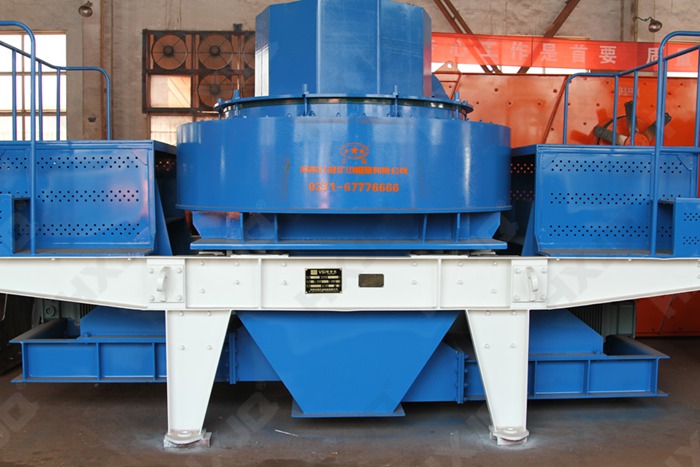 The sand maker gets so popular because it adopts the latest technology, concept and design in the production line by combining the traditional classic mode. The mechanical-electrical integration technology and the automatic control technology can meet customers' requirement completely. The sand maker made by our company starts to take the lead among so many competitors in the mining machinery industry.
Our company has spent years doing research and development on the design and upgrading of the sand maker or sand making machine in accordance with the change of the market demand and the requirement of customers. We focus on the green or environment protective development of the new products based on the innovative revolution. For example, our experts install special devices to the sand maker in order to reduce the noise and dust pollution as much as possible, which also responses to the national policy of practicing green production in industries.
What's more, the advanced crushing technology of "stone strikes stone" is adopted by our products and this application can realize the manifold cycles of the closed circuit during the crushing process so that the discharged materials are in uniform size with low over-crushing rate, thus avoiding the production of wastes.