The New Development Trend of the Compound Crusher Industry
Author: HXJQTime: 2/28/2014 7:25:49 PM
There are many factors having influence on the development level and trend of the domestic compound crushers such as the development history and the industrial development level. The compound crushers made in China are still meeting not so positive situations including the small crusher market, low technological level and poor crusher operation and management. For example, as for the Chinese sand aggregate processing industry, some devices like hydraulic cone crusher and the impact crusher are still lagging behind compared with other countries.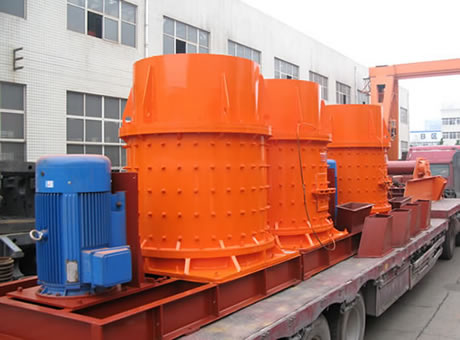 The lagging situation of the Chinese compound crusher industry results mainly from the long period of disordered exploitation of the domestic mining industry. In the past, the whole society only pays attention to the fast development of the national economy, so we ignore all kinds of negative signals that the nature shows us. The excessive exploitation of the mines leads to irreversible damage to the environment. As with the compound crushers, the constant supply for the mining market has never stopped and the mining companies hardy think about the innovation of the crushing machines combining the current environment problems, which will surely cause the stagnation of the Chinese compound crusher industry.
Since 2009, the Chinese government focuses on the reorganization of the mining industry and encourages the mining enterprises to transform to large scale ones with modern production mode. Only through the revolution of the mining industry will China realize the improvement of the miners' working skills and environment as well as the quality, productivity and profits. Therefore, the new development trend of the compound crusher industry will be the upsizing and modernization of the mining industry.