Present Situation of Crusher Equipment in Machinery Industry
Author: HXJQTime: 12/1/2013 10:09:54 PM
Crusher equipment is based on today's situation of machinery industry, so China machinery enterprises should further deepen reform, active adjust industry and products structure, shift economic growth way, enhance autonomous innovation capacity, accelerate research and market pioneering of high-end mine machinery and key parts of crusher machine equipment, further improve products quality and strengthen service consciousness, improve full industry of integrated competitiveness, insist to green innovation Avenue, to achieve good and fast sustainable development.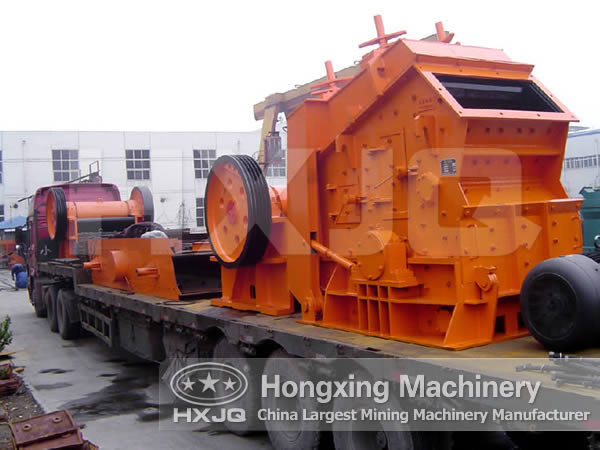 Different brands have different prices. Some major brands have their own professional skills, and product quality can be ensured, with professional technicians for on-site installation and after-sales service. The new inversed impact crusher made by our company has obtained the national patent of multiple technologies, is generally well-known good products. Small enterprises without technical expertise would only imitate professional skills of other enterprises, so their products are with low prices, but they can't solve problems of technical services.
Followed by model, each product has a different model, according to different customer needs, to introduce different kinds of models, and the model does not correspond to the cost, and the price won't be the same. This is why new equipment price is not as same as equipment with general technology. New equipment with new technology is with high yield and effective price.