Hongxing Made Professional Sand Crusher for Customers
Author: HXJQTime: 11/13/2013 5:15:06 PM
Ningxia is in the upstream of the Yellow River in West China, west to Shaanxi Province, east to Inner Mongolia autonomous region, and North to Gansu province. Ningxia region plays an important role in the development of the Western region, and we all know that developing roads, bridges, railways, high-rise buildings are inseparable from good quality aggregate, so Ningxia is a good place for investment projects because of its good location and rich natural resources, and Hongxing will produce professional sand crusher like sand maker, impact crusher, cone crusher, etc. for customers in Ningxia.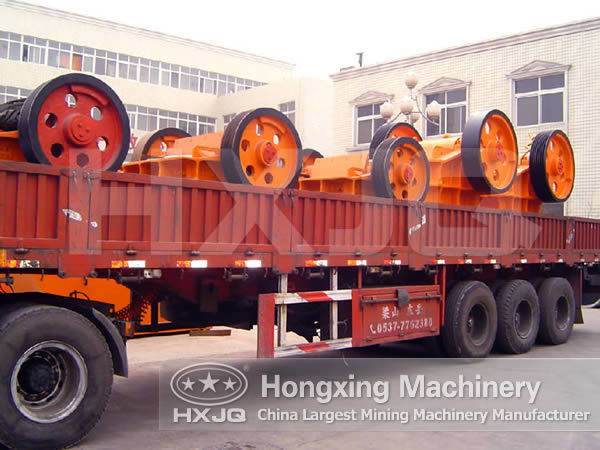 After the research on gravel material in Ningxia area, Hongxing Machinery found that, if transformation and upgrading machinery and equipment for each species material can upgrade production and products quality, so customers can not only obtain gravel and sand with good quality, but also get quite considerable economic profit. Therefore, Hongxing Machinery boldly innovated production technology design in products research, and uses advanced jaw crusher as main gravel breaking equipment in complex natural conditions, which can not only guarantee the sand production, but also improve the sand quality.
In order to get more widely application for gravel resources in Ningxia area, except new jaw crusher machine, Hongxing has specifically researched more related gravel breaking equipment, such as counterattack type breaking machine, cone breaker machine, new 5X sand making machine, VSI sand maker and so on. Hongxing Machinery is professional gravel breaking equipment production manufacturer, focused on research and production of gravel equipment over 30 years, so the products quality and target are in leading status the in industry. Hongxing Machinery can rationally allocate equipment to make it optimum mechanical efficiency, and improve the ability to ensure the running system.