Hongxing Is Professional in Producing Grinding Mill
Author: HXJQTime: 11/6/2013 5:13:05 PM
Hongxing HC1700 superfine grinding mill is with revolutionary and innovation. The superfine grinding mill is developed with international advanced technology from United States, Germany, Japan, Australia and other countries, based on expert research and development experience for many years, keeping up with the trend of grinding mill industry at home and abroad. The device uses a new technology (vertical pendulum roller device), and its structure can enhance the efficiency. The Raymond mill has features of very small vibrations, low noise, smooth running, reliable operation, etc. This series Raymond mill has production 2.5 times higher than 5R Raymond mill.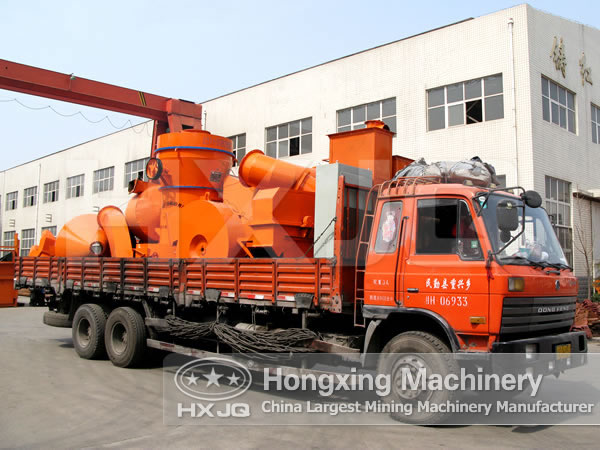 Based on the level of China's existing infrastructural facilities, large size, high-end products will remain the mainstream development of mining machinery. But after the large-scale construction of infrastructure facilities, the mining machinery products with multiple-use and miniaturization will become the mainstream. So specialized mining machinery enterprises will have more long-term potential investment opportunities.
Due to rapid development of grinding mill industry in recent years, batch after batch of elite enterprises emerged, and China powder technology advances quickly from its production, application and manufacturing research and development, and new equipment and products has occupied most the market. Henan Hongxing Mining Machinery Co., Ltd. is an fully professional enterprise major in research and development of grinding mill, since its establishment, Hongxing has been at the forefront of grinding mill science and technology. From the earliest introduction of foreign technology to improve senior Raymond mill, ultrafine mill, to the completely independent franchise vertical, Hongxing has walked a long way on the research and development of grinding mill, and has pushed the China grinding mill technology to the world frontiers of science and technology.