Hongxing Raymond Mill Can Benefit You a Lot
Author: HXJQTime: 10/25/2013 1:07:40 AM
The time is in its progress, so does people's vision. For the field which produces by the grinding mill, people not just pay attention to economic efficiency, instead of try to find a balance point between economic efficiency and environmental protection. After all, air quality is by no means optimistic. At present, the Raymond mill, high strength flour mill, high pressure Raymond mill and other grinding machine produced by Hongxing Machinery reference the most advanced technology in the industry, and combine with the situation at home and abroad to maintain a practical application of the most intimate and effective design.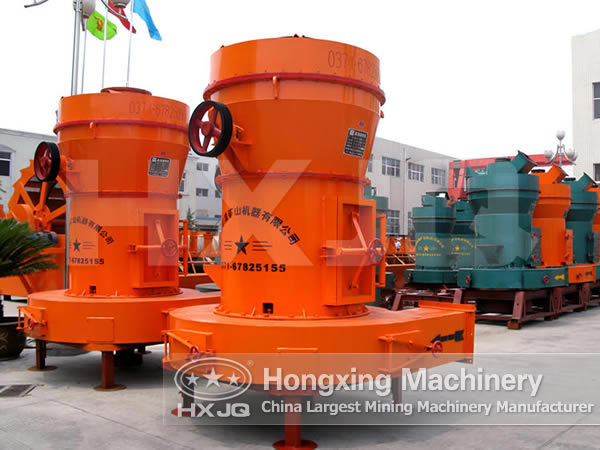 For example, Hongxing Raymond mill is with high efficiency, low power consumption, small size and other characteristics, which makes the device smaller one-time investment. Hongxing Raymond mill is designed to have a feature that the grinding roller tightly grinds the grinding ring under the action of centrifugal force, so even if the grinding roller and grinding ring have been worn to a certain degree, the yield and fineness of the finished product won't be affected, effectively extending the replacement cycle of grinding roll and grinding ring.
Hongxing high strength grinding mill is used for grinding materials with hardness not greater than 9.3 grade and humidity below 6%, so it can be used for grinding more than 280 materials in non-inflammable and explosive mine, metallurgy, chemicals, building materials and other industries, with fine grinding particle size up to 1000 Mesh. Through special adjustment on the device, it can grind materials to coarse powder with 30-80 Mesh. High pressure micro powder has features of energy saving, good sealing performance and relatively inexpensive price, in accordance with the requirements of the production capacity, the selection of high pressure micro powder can save a lot of costs for you.