Building Patent Brand is Survival Guarantee of Mining Industry
Author: HXJQTime: 10/7/2013 11:55:59 PM
The mining machinery in our country is largely foreign equipment introduced during the last century or was imitated one, and there are few famous brands in China. After analyzing the mining machinery market, Henan Hongxing Mining Machinery Co., Ltd. determines to build a real and independent brand motivated by innovation.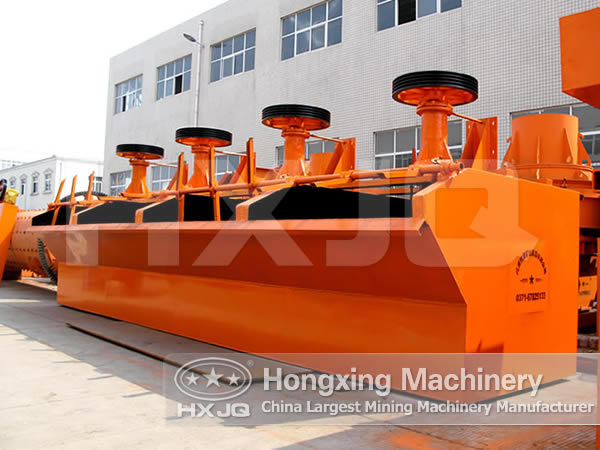 The factors such as the unordered competition in the domestic and foreign mining machinery market and slow upgrading of industrial products and long cycle of technical upgrading are the key to restraining the development of mining machinery industry, and how to fight against the competitive stress coming from foreign manufacturers through improving brand awareness and technology is a question that every mining machinery manufacturing company has to face.
Brand awareness can promote the sales of products, supervise and ensure value of products, realize economies of scale and ensure constant expansion and continuous development of the company. And patent technology is a trenchant edge for the enterprise's development. As an important composing part of intellectual property, it plays a paramount role in the development process of a company. Establishing and improving patent strategy is a necessary means for the mining machinery manufacturing company to improve core competence in domestic and foreign market competition.
Where is brand-name product, there is vigorous economy, and Henan Hongxing Mining Machinery Co., Ltd. has done a good job in this aspect. The products including flotation machine, ball mill and mobile crushing machine produced by our company are granted as China Famous Brand. In the aspect of patent technology, our company constantly strengthens the investment of technical innovation and researches and develops total-cross-section airlift microbubble flotation machine which is granted with patent for utility model. We also pay attention to innovation and technical improvement in other products. In return, the annual economic benefits of our company take a lead in the whole country.