Definition and Application Features of Stationary Hydraulic Crusher
Author: HXJQTime: 9/24/2013 12:49:21 AM
According to the Industry Classification and Code Table GB/T4754-2002 of National Bureau of Statistics, the industry that stationary hydraulic crusher belongs to in the economy is: secondary industry-manufacturing industry- specialized equipment manufacturing industry-specialized equipment manufacturing for mine, metallurgy and construction-ore quarrying and stone quarrying equipment manufacturing, and the industrial code is C3611. According to the standard of Classification and Code of Listed Companies, the company industry belongs to the C7301: mine, metallurgy and construction specialized equipment manufacturing industry.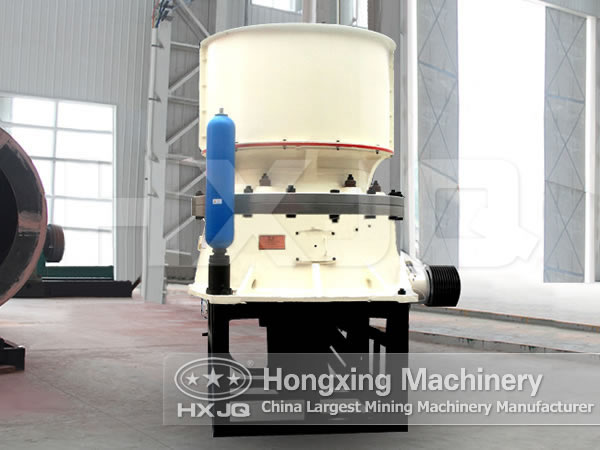 The stationary hydraulic stone crusher is mainly used for the second crushing and the blockage loosing of large-sized ores in the feeding mouth of the coarse crushing machine in ore beneficiation plants and the screening machine of the ore material cabin as well as for the second crushing in all kinds of mines and quarrying plants. This equipment is mainly composed of the machine body, the hydraulic system connected with the machine body used for regulating and controlling the highly efficient and stable operation of all spare parts and the electrical system connected with the hydraulic system used for providing power for it and has alarming and directive functions.
Stationary hydraulic stone crusher generally uses hydraulic transmission, hydraulic impact crushing and electronic-control and manual-manipulation system for quick shift and the working parts can be equipped with hydraulic hammer, hydraulic pliers, hydraulic bucket, grab bucket and excavator bucket.
Since 2000, driven by the fast development of domestic basic industry and construction, the market demands for mining mechanical products have been strong. While the market demand drives the economic growth of mining machinery industry, it also promotes the technical advancement of the whole industry, so that a lot of new products with independent intellectual property rights are researched and developed. The successful research of these new products make a active contribution of the economic construction, and at the same time, shortens the gap with advanced countries and improves the capacity for participating in international competition.