Running Notes of Cement Rotary Kiln
Author: HXJQTime: 6/23/2013 5:41:54 PM
Cement is the pillar industry of China's modernization, and its baking quality is influenced by various factors. As key equipment in cement calcinations, rotary kiln has the rich reputation that "rotary kiln running, money coming", which reflects the importance of cement clinker rotary kiln for roasting. Today, the author will focus on two aspects to analyze the main factors influencing the roasting process: fuel homogeneity and roasting temperature.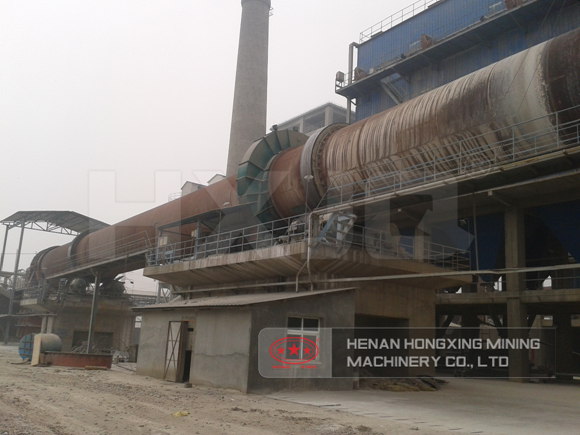 The so-called fuel homogeneity includes the process, the types of raw materials, manufacturing of raw materials, and uniformity. Roasting temperature commonly refers to the thermal systems, mainly including the structure of rotary kiln, coal quality, baking temperature, heating and cooling speed, operation, etc.
The reference standard of high grade cement in cement rotary kiln is the mineral content of C3S+C2S. The higher the number, the better the cement quality is; and smaller size these minerals grains are, the more well-developed quality they are. During the running of cement rotary kiln, if the quality of raw technology, particles grain degrees distribution, and harmful components won't change, the operation temperature system, heating speed and insulation time of rotary kiln can decide the mineral content and activity of the clinker. Therefore, we can infer that, the operation temperature system of cement rotary kiln has great effect on roasting quality of cement clinker.
Finally, it's necessary to emphasize that, when purchasing rotary kiln for acquisition and production in cement factory, ask manufacturers of cement rotary kiln for roasting operation temperature system information, and strictly request workers to operate for safety production according to this operation temperature system.