Special Features of Hongxing Jaw crusher
Author: HXJQTime: 5/29/2013 5:25:38 PM
The manufacturing process of jaw crusher produced by Hongxing is very different from other ordinary jaw crusher manufactured by other enterprises. Hongxing JC series jaw crusher has the following Features: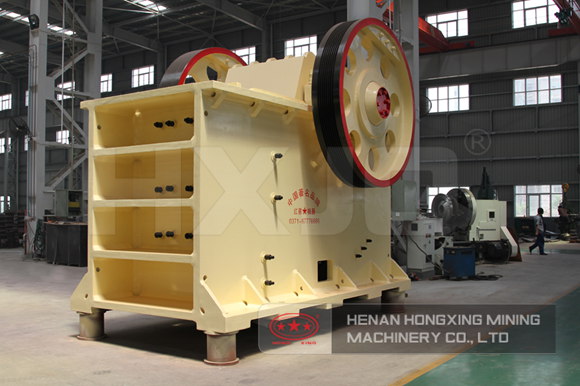 1. Use the patented technology and the most high-end materials combined with Hongxing world-class manufacturing processes, to ensure equipment quality and efficiency.
2. Fully considerate the crushing principle of mobile jaw crusher based on that of ordinary jaw crusher, and use more advanced assembly technology of mobile jaw crusher , to make it more durable.
3. The bearing of Hongxing mobile jaw crusher uses integrated cast steel structure. Overall steel bearing not only can guarantee its prefect fitting with the crusher frame, but also can greatly enhance the radial strength of the bearing.
4. The using of finite element analysis techniques gives the crusher a higher strength.
5. The symmetrical "V-shaped" structure of crushing chamber makes the actual width of the inlet port in line with the nominal width of the feeding port.
6. The adjustment of feeding port makes it more convenient.
7. The bearings have larger specification and better carrying capacity, which can greatly extend the service life of the bearings.
8. The latest tooth guard of Hongxing jaw crusher increases the effective length of the jaw plates, to increase the productivity of jaw crusher.
Henan Hongxing Mining Machinery Co., Ltd. is the world's leading rock and mineral processing equipment manufacturer. Our company has the latest advanced technology in research and development, the most professional manufacturing and installation, as well as the best service. Hongxing will continue to provide equipment with perfect quality and performance for customers from the world.