Characteristics of Hongxing Impact Mill
Author: HXJQTime: 5/26/2013 5:27:46 PM
Impact mill, also known as impact crusher, china impact crusher, coal impact crusher, impact breaker, impact crushing machine, counterattack impact crusher, mobile impact crusher, impact coal mining equipment, impact rotary crusher, impactor breaker, impactor equipment, etc., is widely used because of its unique structure and good performance. Now, impact mill can be seen in almost every cement production line, because it plays a key role in cement production line, and can produce qualified artificial sand and gravel. With the gradually increasing speed of use and development of road construction materials, although, traditional building material has been widely used in infrastructure projects, but it has been increasingly unable to meet the rapid development of highway construction, so low consumption and high yield has become the important development direction of crushing machine.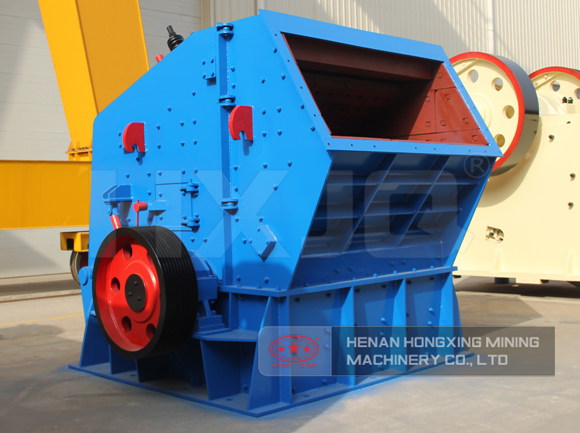 For physical characteristics, limestone is relatively soft material. The impact mill is the host of limestone crushing system, and the crushing cavity of it can safely receive the bulk material and break it without compacting material and overloading the crusher, to improve the processing capacity. The acceptable crushing cavity shape and angle of the bus, the eccentricity and oscillating frequency of crushing cone are combined to ensure the minimum power consumption at the premise of given size and production capacity.
After thirty years of development, Henan Hongxing Mining Machinery Co., Ltd. has become a leader in mining machinery industry in Central Plains, and the quality of its products (ball mill, rotary kiln, ore-dressing equipment, dryers, new sand making machine, crushing machine, magnetic separation, flotation machine) is excellent and the technology and services is top. Hongxing devotes itself to be the world's leading enterprise majored in mining machinery, crushing machinery, milling machinery and ore-dressing equipment. Hongxing is looking forward to working with you!