To Provide High Quality Sand Aggregate for Market
Author: HXJQTime: 5/12/2013 5:24:55 PM
With the increase of the national infrastructure and the continuous development of the national economy, the demand for aggregates market is also increasing. A variety of sand making machinery has attracted the attention. Henan Hongxing Minging Machinery Co., Ltd. has launched a variety of wear-resistant crushing machines, such as the pebble sand making machine and granite crusher equipment, through continuous innovation and improved technology, effectively promoting the economic construction. The river pebbles with high value is the promising raw material in the construction market. In order to meet customers' needs, our company has developed pebble sand making machine.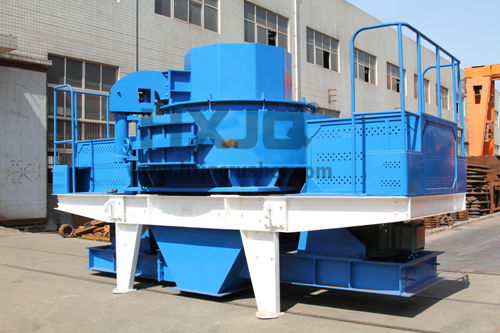 The pebble crushing equipment is the commonly used device in mining and metallurgy industry, and the equipment has large processing capacity. The crushing theory it adopts reduces the wear and tear of the main components of the device, reduces the final particle size of the crushed material and increases the content of the fine-grained materials, thereby improving the processing capability, reducing power consumption, reducing costs and increasing the economic benefits. In addition, how to prolong the service life of quick-wear parts is also important. When the non-broken materials enter the crushing chamber, it is necessary to take some measures to prevent the lining plate from being damaged.
Currently, our company not only has significant advantage in the domestic market , but also occupy a certain share in the international market. Meanwhile, the technology sector also makes efforts to conduct constant technology innovation of crushing equipment to expand the market.