Full Set of Solution to Cobble Sand Making
Author: HXJQTime: 5/6/2013 5:27:19 PM
In order to solve the common problems that the customers encounter in the cobble sand making, Hongxing Mining Machinery has launched a complete solution to pebbles sand making, which not only includes the detailed introduction of the materials features, device configuration and application range, but also provide the customers with considerate service with a combination of graphic, case and equipment. The solution program has the following three characteristics.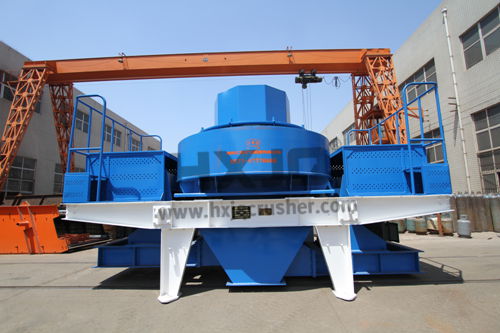 To configure the device according to material properties
Because the pebbles, limestone, coal gangue have various material hardness, the sand making machinery to be used will be also different. For example, the cone breaker or impact pulverizer is the commonly used equipment in cobble sand making, while the single-stage fine crusher is usually used for the crushing of the coal gangue. Therefore, our company provides the production line configuration for the small and medium-sized pebbles sand making, which regards the jaw crushing plant and cone breaker as the main crushing equipment to meet users' needs better.
Different application fields of different materials
The materials have different application fields after being crushed. Many customers who just enter the sand industry do not have a better understanding of the material properties and the application of the sand. Thus, our company provides a variety of configuration project based on the analysis of the market demand by summarizing the material distribution and material properties of the various regions, bringing benefits for the customers.
Case analysis
In addition, depending on the different material properties, our company takes a number of different sand production lines built in various regions as the example to introduce the usage, benefits and equipment configuration of the pebble sand making through the real case analysis.