Rock Grinder
Author: HXJQTime: 4/19/2013 5:40:36 PM
The rock grinder, which is one kind of the mining equipment , refers to the crusher that makes the content of the materials whose particle size is greater than three millimeters occupies more than 50% of the total discharging amount. The crushing operation of the mineral ore is usually divided into coarse crushing, medium crushing and fine crushing. Accordingly, there are many types of crushers.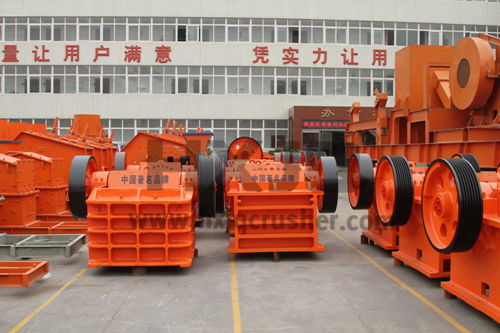 Application and features
The rock grinder is widely used in mining, smelting, building material, highway, railway, water conservancy and chemical industry and many other sectors. It is featured with the advantages of large crushing ratio, uniform particle size, simple structure, reliable operation, easy maintenance, low costs (including operation cost, crusher price and so on) and other characteristics. For example, the impact pulverizer is suitable for the crushing of hard materials such as the crushing of limestone in cement plant , which has the advantages of large productivity and small discharging particle size.
The importance of crushing
There are a large number of raw materials and recycling waste needing to be processed with the rock grinder every year in metallurgy, mining, chemical, cement and other industrial sectors. For example, in the dressing plant, in order to achieve the monomer separation of the useful ores, there is the need to conduct the aggregate crushing of the raw mineral ores to the desired particle size. In the coking plant, sinter plant, ceramics factory, the glass industry, powder metallurgy and other departments, the crushing machine is necessary for the required particle size for the next procedure.