Cement Rotary Kiln
Author: HXJQTime: 4/16/2013 5:31:23 PM
The rotary kiln is commonly known as the rotary calcination kiln , which belongs to the building material device.According to different materials,rotary kiln can be divided into calcining kiln , metallurgy chemical kiln and lime kiln. cement rotary kiln is the main equipment of cement clinker grinding station and dry and wet production line. The rotary kiln is widely used in metallurgy, chemical industry, building refractory materials, environmental protection and other industries. The cement rotary kiln is composed of the cylinder, the support means, the rotary kiln, with a gear wheel support means, the gear, activity kiln, the kiln tail sealing apparatus, the pulverized coal injection tube apparatus.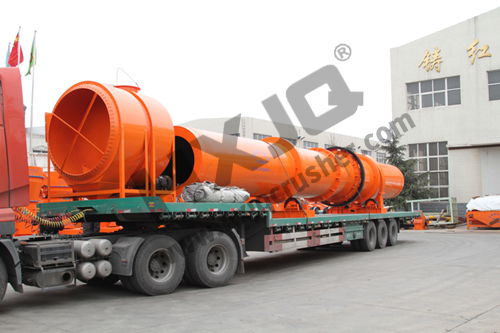 Rotary kiln has a certain level, the entire kiln is supported by roller-type device, and is equipped with the block device.In addition to the main drive, the transmission system is also set auxiliary drives, which can prevent kiln bending deformation , kiln, kiln sealing device adopts a state-of-the-art technology to ensure the reliability of the seal.
The cement rotary kiln produced by our company is a sturdy structure, smooth operation, high-quality products from the kiln, and to provide users with advanced efficient shaft
preheater
,
The use of cement rotary kiln
In addition to the calcining cement clinker, cement rotary kiln is also used to calcined clay, limestone and slag drying; rotary kiln calcination of raw materials.In the production of refractories, it is featured by dimensional stability, strength increases, and then molding process.Non-ferrous and ferrous metallurgy, iron, aluminum, copper, zinc, tin, nickel, tungsten, chromium are centered to filing and other metal smelting equipment.
In ore beneficiation process, we make magnetic roasting for the ore by rotary kiln, and the original weak magnetic ferromagnetic is changed to strong ferromagnetic in order to facilitate magnetic separation. In the chemical industry, the rotary kiln can produce soda, calcined phosphate, barium sulfide. This method has low energy consumption, less electricity, no sulfuric acid, and the advantages of the use of low grade phosphate rock is quickly promoted.