The Valuable Bucket Sand Washer
Author: HXJQTime: 4/10/2013 5:47:38 PM

The bucket sand washer uses advanced technology. Combining with the actual situation of domestic gravel industry,we develop efficient sand washing equipment , it has a high degree of clean, reasonable structure, large output, less loss of sand during the washing, especially its transmission parts are isolated from water and sand, so the failure rate is much lower than that of the commonly used sand washing machine ,and instead of the old-fashioned bucket chain cleaning equipment, which is the best choice for domestic sand washing industry.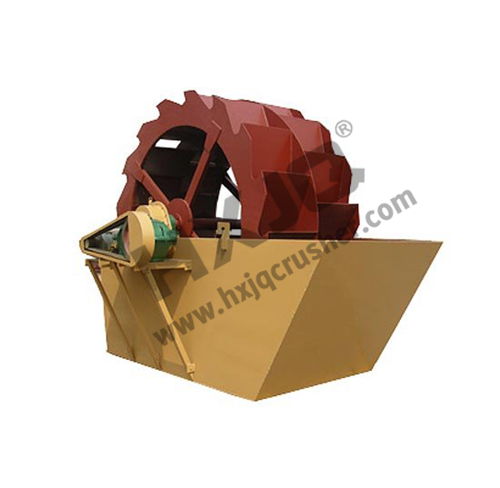 Our company produces the XS series of bucket wheel sand washing machine, which is a bucket wheel-washing equipment. It can wash and separate the powder in gravel soil, its novel seal structure and reliable transmission ensure the cleaning effect of dehydration,it is highly efficient sand washing equipment combine with the sand making machine .
Bucket wheel sand washing machine is widely used for materials washing in gravel pits, mining, building materials, transportation, chemical industry, water conservancy and hydropower, concrete mixing stations and other industries.
The performance of the series of equipment has reached the international advanced level, which is the most effective, practical and reliable gravel machine. It is especially suitable for the production of abrasives, refractories, cement, quartz sand, grit, slag powder, copper ore,gold ore, river gravel, concrete aggregate, asphalt aggregate and other hard materials. It is a highly efficient, energy-saving gravel sand making equipment, which saves 50% energy than traditional sand making machine, which is the world's advanced sand making equipment.