To Extend the Life Cycle of Bearing of Ball Grinding Mill
Author: HXJQTime: 4/3/2013 5:41:49 PM
 In the grinding process, the ball grinding mill is driven by the bearing. When the bearing is in operation, the friction is inevitable, which may reduce the service life of the bearings. In order to extend the bearing life cycle, it is necessary to take the appropriate measures in production.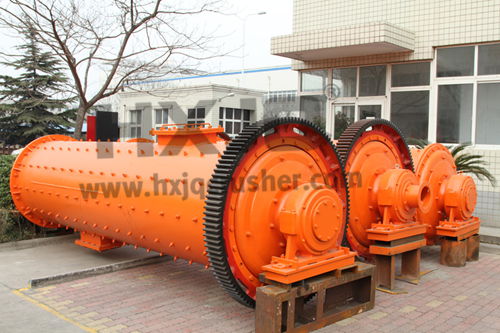 1, firstly, to make a certain size distribution of the bearings inside the ball grinding mill. After the allocation of groups, it should be sequentially sorted in accordance with the a certain gap of the bearings. The corresponding arrangement of the diameter of the shaft and the housing bore is the same. The larger bearing group should match with larger diameter shaft group or the housing bore, while the ones of smaller size should match the bearings of smaller diameter. In the grouping operation process, the bearings with large gap match the relatively tight collocation and the bearings with small gap choose the loose collocation. The match obtained in this way can realize the most appropriate application of the bearing in the installation of the ball mill , not too tight or not too loose.
2, in the production of the ball grinder , whether the journal or the coaxial degree of the housing bore or the vertical degree of the supporting end surface, they all need to be protected, which is helpful to avoid excessive load. If conditions allowed, it should make the other mechanical parts inside the ball mill far from bearing and at the same time ensure the normal operation of the shaft and the rotating parts.
Only the conditions mentioned above are met, it is possible to complete the mission of the long term operation of the bearing in the ball grinder.