Sludge Dryer Improves City Image
Author: HXJQTime: 4/2/2013 5:56:50 PM
With China's more efforts on energy conservation,People's awareness of environmental protection is gradually strengthened. The urban sludge production is increasing year by year, sludge treatment is an important problem for city image remediation. The occurrance of Hongxing sludge dryer effectively solve the problems of the urban environment, we make great contribution to building our beautiful homes.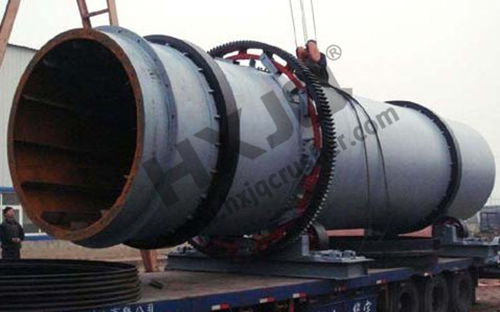 Sludge
drying equipment
is composed of the screw conveyor, the host of the feeder, the heat source equipment, dryer, induced draft fan, cyclone discharge, deodorizing equipment parts.
Henan Hongxing produces sludge dryer, its advanced processing technology makes the sludge change to the direction of agriculture, fuel, and other aspects.Henan Hongxing promotes the development of the sludge treatment technology through the improvement of sludge dryer technology, and expand the scope of the sludge treatment.Throughout the disposal process, Hongxing sludge dryer is characterized by secure, reliable, continuous operation and other advantages.Henan Hongxing sludge dryer not only dry the sludge, to avoid environmental pollution and waste of resources, but also regard the production of sludge as bio-organic fertilizer, which is the preferred drying equipment of organic fertilizer manufacturing companies.
Zhengzhou Hongxing Co., Ltd. is a professional manufacturer of large-scale machinery and equipment, welcome new and old customers to visit our company to buy products.