Vibration Screen Promotes the Progress of Human Society
Author: HXJQTime: 3/26/2013 5:51:57 PM
The
vibrating screen
experienced structure transformation from simple to complex, and applications change from a single to a wide range of long process. During this period, there are countless engineers painstaking research, and they constantly transform and upgrade to meet more needs.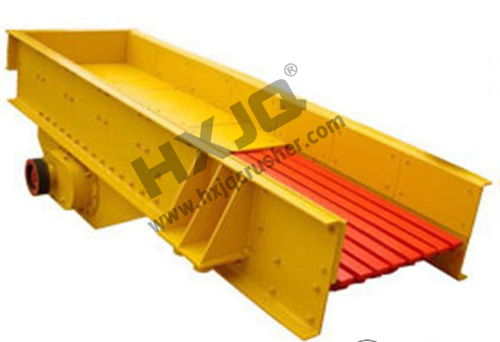 We all know that the vibrating screen originated in Britain. In British in the 18th century, after industrial revolution, there are a series of vibrating screen machinery promoting the development of manufacturing, transportation, which indicates that humans began to enter the industrial society, humanity has taken the first step into the industrialized society.
  The early advent of vibrating screen, which is only preliminarily applied in the coal industry, coal screening seems to be more relaxed. Mechanical sieving instead of another original manual screening, which not only improves working efficiency, reduce production costs of another enterprise, also has brought huge profits for the enterprise, so it is loved by the majority of enterprises.
  The rapid economic development will inevitably bring damage, water, air, noise, and solid waste, any kind of pollution have a direct impact on the safety of people's life. In recent years, a series of environmental events, such as: Eight public nuisance events, and the recent discovery of the greenhouse effect and global warming and other environmental problems attracted the people's attention. Now, people's demand for living environment is also getting higher and higher, and the vibrating screen made indelible contribution to environment governance. It is widely used in water treatment, pre-processing stage, and received a very significant results.
Henan Hongxing, as one of the leading enterprises in producing vibrating screen, we will continuously improve and enhance the equipment in later production to make a greater contribution to the progress of human society!