Three Steps to Teach You the Maintenance Measures
Author: HXJQTime: 3/14/2013 5:57:37 PM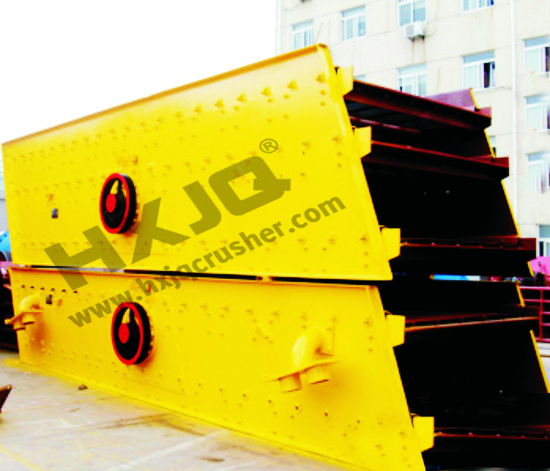 Firstly, routine maintenance:
The routine maintenance of the vibrating screen mainly includes the fastening of the sieve surface. If the screen surface is loose, it should be fastened timely. In addition, it is necessary to conduct the regular cleaning of the sieve surface. As for the shedding parts of the vibrating screen, they the replacement of should be promptly repaired, including the rust removal and painting. The bare machined surfaces should be coated the industrial Vaseline to prevent rusting.
Secondly, the periodical inspection:
The periodical inspection of the vibrating screen includes the weekly inspection and monthly inspection.
(1)Weekly inspection: it is mainly about the inspection of the exciter, the screen, supporting device and the fastening of the bolts as well as the usage status of the transmission drive and the locking of the connecting bolt. In addition, the operators should check the V-belt tension level, if necessary, properly make it tense.
(2)Monthly inspection: the operator should check the wear of the screen surface, if there is obvious concentrated wear; the operator shall take the necessary measures (such as the change of the position, etc.) and re-tighten the screen surface. The entire screen frame should be checked to make sure that there is no concentrated crack.
Thirdly, the repair and overhaul
There is the need to handle the problems that have been in the regular inspections. The repair of the vibrating screen includes the adjustment of the V-belt tension in a timely manner, the replacement of a new band, the replacement of worn screen surface and longitudinal pad strip, the replacement of damping spring, rolling bearings, transmission gears and seals, the replacement of damaged bolts and the damaged screen frame member.