Status and Future Trends of Vibration Screening Equipment
Author: HXJQTime: 3/2/2013 2:05:32 AM
Vibration screening equipment is a common screening machinery used by industrial and mining enterprises, and it is used for materials screening and grading. The pros and cons of the level and quality of screening equipment technology is directly related to the quality of processing effect, the level of production efficiency and the level of energy savings, which further directly affects the economic efficiency of enterprises. Circular vibrating screen has an absolute advantage in all screening equipment by its simple structure, large capacity, reliable work, etc., it occupies about 95% of the total market.
The development of screening equipment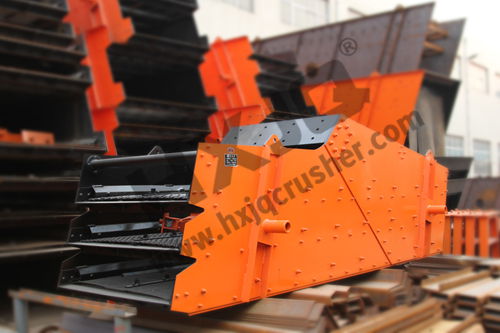 Foreign countries began the research and production of screening equipment from the 16th century. In Europe, during the Industrial Revolution in the 18th century, the screening equipment makes rapid development,by this century, vibration screening equipment has developed to a higher level. There are many foreign vibrating screen manufacturers such as AC company, RNO company that developed DF11 double frequency sieve, and adopted a different speed of the exciter. The DRK company has developed the three-way splitter feed vibrating screen, which is driven by a high-speed motor.West Germany KHD company has produced over 200 kinds of specifications screening equipment, Schenck company with a higher degree can provide more than 260 kinds of screening equipment,
Japan and RXR companies make cooperation and develop a kind of vertical material flow sieve, it combines the rotary motion with cycle exercise,and the grading of fine materials is particularly effective. UK has addressed the problem that the screening of the fine-grained coal from the wet raw coal, and successfully developed the cyclone probability screen. The former Soviet Union developed a multi-purpose self synchronous linear shaker with the advantages of the resonance screen and linear vibrating screen. Western countries own a full range of advanced vibrating screen products, which has formed their own series.