China has Great Demand for Mineral Impact Crusher
Author: HXJQTime: 2/26/2013 6:14:52 PM
The development of high-speed railway drives the development of the entire national economy, and the development of mining machinery will promote high-speed railway shine. According to the reported data, by 2015, the sales volume of China's mining machinery industry will reach 900 billion yuan, the annual average growth rate is about 17%, of which exports accounted for about $ 20 billion, it will become a veritable mine machinery big country. China has great demand for mineral impact crusher.
Mining machinery in the "Twelfth Five-Year" period, in addition to the growth of domestic demand, external demand of the mining machinery industry market will continue, and which will continue to enlarge in the "12th Five-Year". According to the experts speculated that due to the driven of the planning of large-scale development of the western region in the second half of 2011, and other regional revitalization plan and urbanization, high-speed railway, highway, mining machinery and construction of nuclear power investment, mining machinery aggregates production equipment such as heavy-duty
hammer crusher
, and sales of large jaw crusher is so optimistic.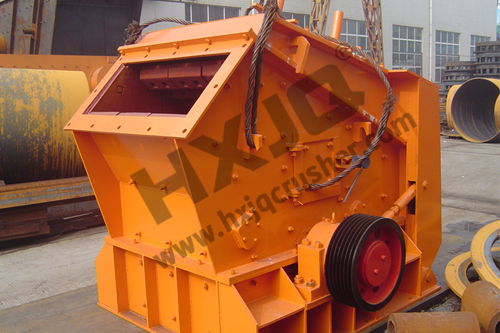 In the continuous development of the machinery industry, the demand for the machinery industry continues to innovate. Under the driven of overall promotion of the machinery industry, with strong technical force, excellent processing equipment, perfect testing means, so that the product of the technical indicators has been a leader. It make great contribution to the high-speed development of China's machinery industry.
Zhengzhou Hongxing professionally manufactures all kinds of mineral
impact crusher
, jaw crusher, sand making machine,
crushing machine
, high pressure mill, lime mill, which will conform to the trend of the international situation, and fight to earlier export products to the overseas market, so that the post-crisis era highlights brand strength.