Industry News Marketing of Mine Machinery Needs Innovation
Author: HXJQTime: 2/25/2013 6:14:04 PM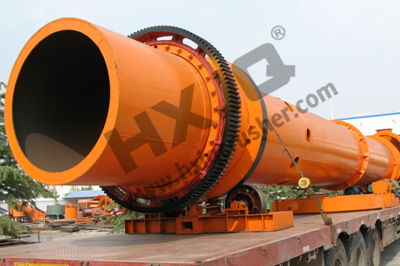 Henan Hongxing observed that most of the article content is related with mine machinery, which highlights the advantages of the enterprises themselves, but after careful proofreading, articles paragraphs are almost identical, these same passages are published a few months ago. This situation is not unusual.
Mine machinery industry has attached great importance to the promotion, there are fifty enterprises publishing in only one site. Articles published in these enterprises is in various forms, and all are rich in content, and are subject to a good click-through rate and concerns. However, some companies continue to do promotion with worse original articles, which will generate adverse effect on the whole industry, competition among enterprises will also appear confusing.
How to get rid of manuscript among industry and reveal purely the original article? In this regard, Henan Hongxing put forward the following proposals, and hope to give the mine machinery enterprises new ideas.
The network soft paper promotion intend to propaganda enterprises through presentation, if the content is interesting staff activities, or the recent reports, which is bound to attract more attention to the enterprise users. In addition, recent trend is also the focus of counterparts.
Soft paper writing, in addition to a single industry solutions, but also some comment on current affairs, combined with their own actual situation of the author, they express their ideas. Through the users attention to hotspots, it can increase enterprise soft paper reading. In order to write good news, we should understand our equipment, such as dolomite grinding mill,
dry process rotary kiln
and so on.
In order to get more attention, in addition to rich content, unique point of view, it is necessary to use the title to attract more eyes. Often more professional and boring title cannot arouse the attention of the users, but some novel titles can attract the attention of users. Despite in the mews marketing process, most of the mining machinery enterprises is victimized by plagiarism, but I think if we eliminate plagiarism, and from the point of effectiveness and fresh of news, it is bound to be affected by the news spread. I think now inter-industry competition has become increasingly fierce, enterprises need more promotion of soft paper. But only original content can obtain the long-term trust of users, so that enterprises have made great progress!