rotary calciner kiln,ceramic sand kiln
Author: HXJQTime: 10/19/2012 11:00:06 PM
The rotary calciner kiln, which is also called rotary kiln, belongs to the building materials equipment class; according to different processed materials, it can be divided into cement kiln, metallurgy chemical kiln and lime kiln. The cement kiln is mainly used for calcining cement clinker, including dry process cement kiln and wet process cement kiln. Metallurgy chemical kiln is mainly used for magnetic roasting of lean ore and oxidizing roasting of chrome, nickel, iron for metallurgical industry; roasting high aluminium vanadium soil ore, aluminum hydroxide for the refractory plant and baking chrome ore and chromium ore for chemical plant, etc. Lime kiln, that is, active lime kiln, is used for roasting active lime and light burned dolomite for steel plant and ferroalloy plant.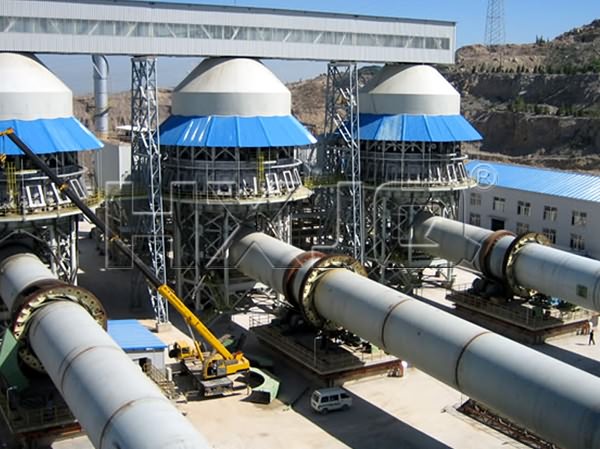 The importance of rotary kiln:
1. Its technical performance and function, to a large extent, determine the quality, productivity and cost of enterprise products.
2. Rotary kiln is the host in cement production and it is commonly known as the heart of the cement factory.
3. In the building materials industry, apart from the calcination of cement clinker, the rotary kiln is also used to roast clay and limestone as well as drying slag; in refractory production, rotary kiln can be used to calcine raw materials to enhance dimensional stability, increase strength and reprocess molding.
4. In beneficiation process, rotary kiln is commonly used to magnetize roast lean ore to change original weak magnetism to strong magnetism to facilitate magnetic separation.
5. In chemical industry, rotary kiln can be used to produce soda and calcine phosphate, barium sulphide with low energy consumption and small electricity.
6. In environmental protection, the burning of hazardous waste by cement kilns not only makes waste minimization and harmless, but also makes waste as a fuel, saving pulverized coal and recycling wastes.