The selection of welding materials is directly related to the service life of jaw crusher
Author: HXJQTime: 9/5/2012 5:48:27 PM
Moving jaw and frame are two important parts of jaw crusher. In the crushing operations, they both bear great cycle impact. Therefore, the machine was rendered useless by weld cracking. The improper welding materials are often a major factor for the faults.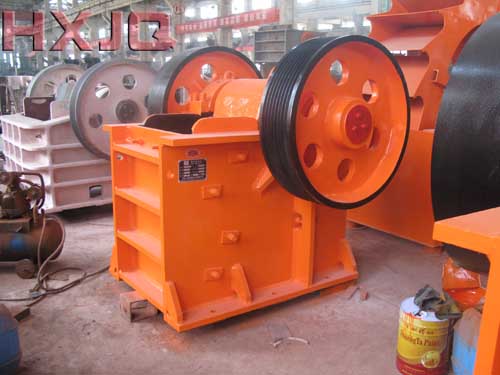 At present, the moving jaw and frame are often use A3 steel structure or A3 steel structure combined with ZG35 cast steel. In the same strength, the structure welded by acid electrode and higher strength electrode is easy to crack. The structure welded by alkaline welding rod and the strength of low-level electrode is less to crack.
The maximum breaking force of jaw crusher can be up to 250 MPa in the operation. The welding line of moving jaw and frame will be always under impact. If the welding line adopts basic electrode, the weld will not crack. Recently, the large-scale jaw crusher produced by our company for Japan Kobe steel company adopts E4315 electrode, which is consistent with our experimental conclusions.
Warm tips: moving jaw and frame are two important components, and also the main wearing parts with greatly consumption. The key to improve the service life of wear parts is to analyze the life-cycle of these wear parts.